Horizon S1 - Horizontal Single Axis Tracking System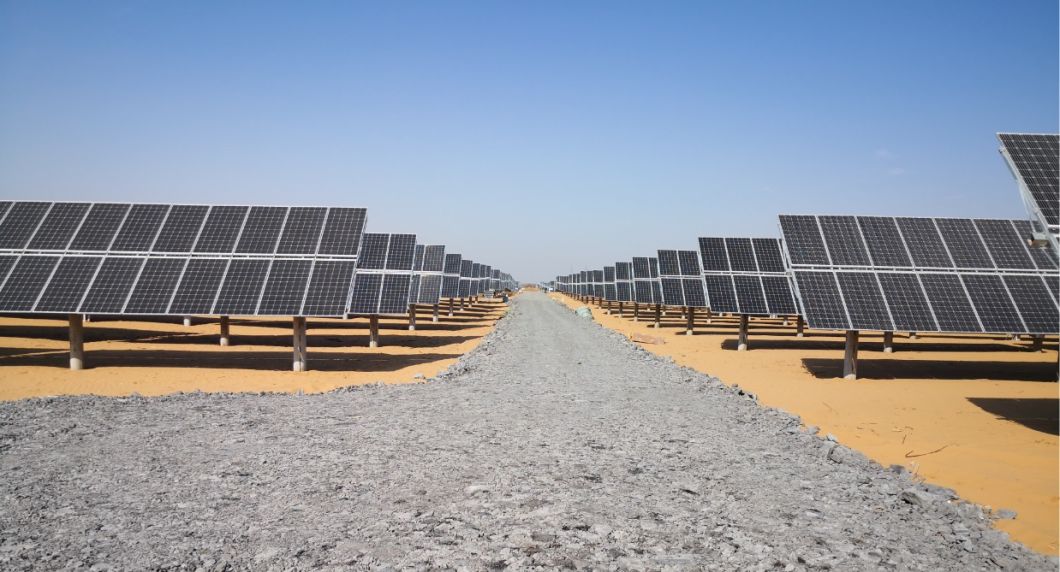 Features & Characteristics:
Max. gradient difference adaptability in N-S direction up to 15%.
Excellent compatibility with all the mainstream solar modules available in the industry: framed,frameless and bi-facial.
Independent 2V module design, which reduces the quantity of piles and construction cost significantly.
Free obstacles among trackers in N-S direction, easy to maintain and clean.
This solution is configured with one single set of controller, which ensures point-to-point real-time monitoring, easy to detect fault points in time every time and reduce ouput loss.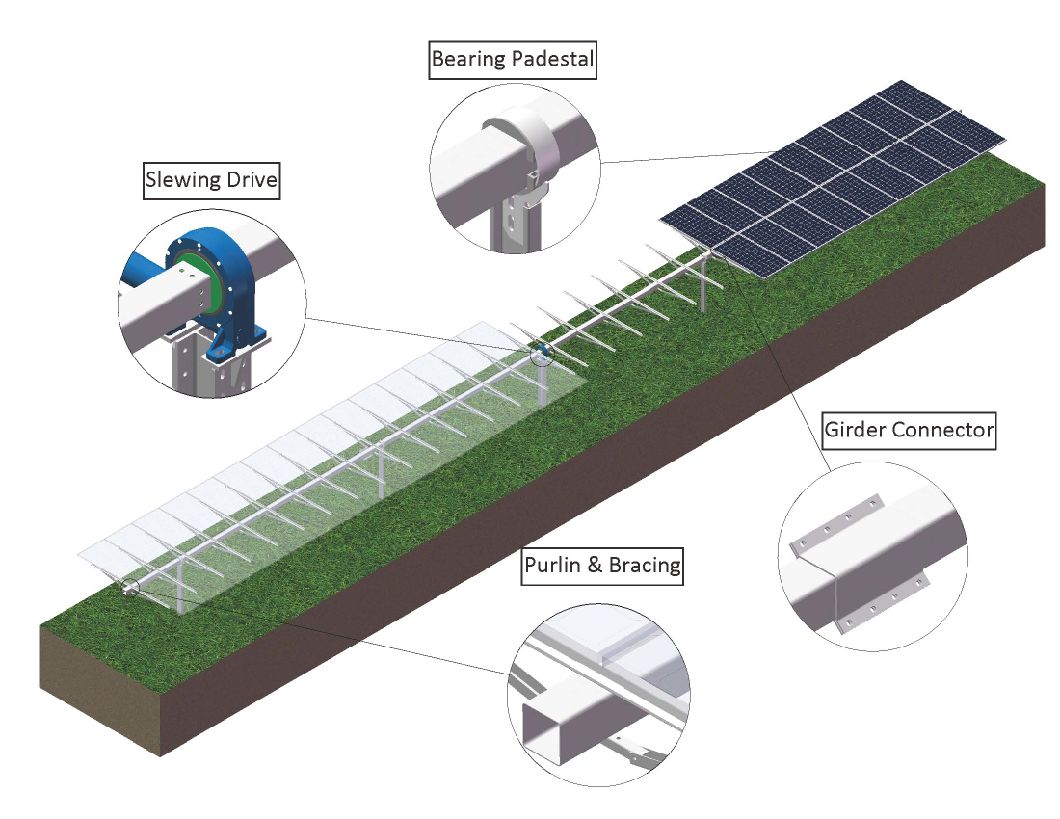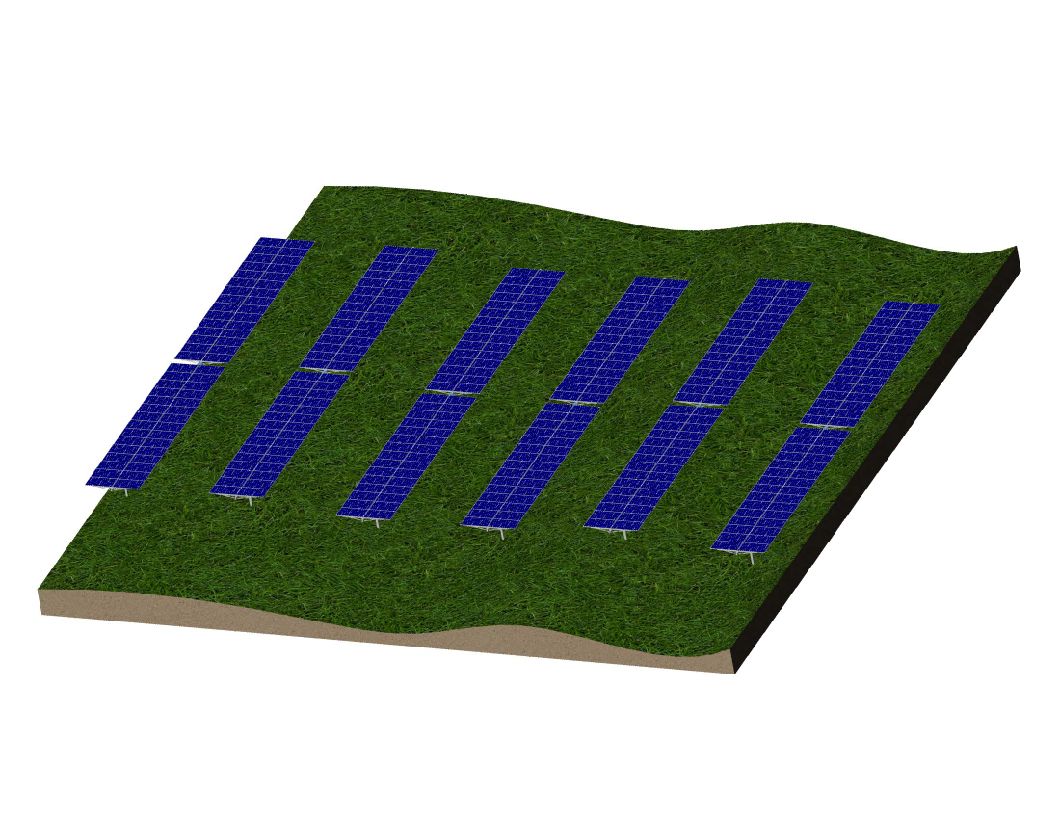 Technical DetailsTracking Structure
| | |
| --- | --- |
| Tracking Technology | Horizontal Single Axis Tracker |
| System Voltage | 1000V / 1500V |
| Tracking Range (East to West) | ±45° / ±60° |
| Working Wind Speed | 18 m/s (Customizable) |
| Max. Wind Speed (at Stow Position) | 35 m/s (ASCE 7-10) |
| Modules per Tracker | ≤60 in Portrait (Customizable) |
| Principal Materials | HDG Q235B / Q355B / ZAM |
| Mean Coating Thickness | ≥65μm |
| Drive System | Slewing Drive |
| Foundation Type | PHC Pile / Concrete / Steel Pile |
Control system
| | |
| --- | --- |
| Tracking Control | MCU |
| Tracking Mode | Closed Loop Time Control + GPS |
| Tracking Accuracy | <1° |
| Communication Interface | Wired / Zigbee |
| Powder Acquisition Mode | External Supply / Self-Powered |
| Communication Protocol | Modbus RTU |
| Auto Stow at Night | Yes |
| Auto Stow During High Wind | Yes(response after 10 seconds) |
| Optimized Backtracking | Yes |
| Protection | IP65 |
| Working Temperature | -30°C ~ 65°C |
| Anemometer | Yes |
| Power Consumption | 0.3KW/H per day |