Product Description
Modular floating jet ski pontoon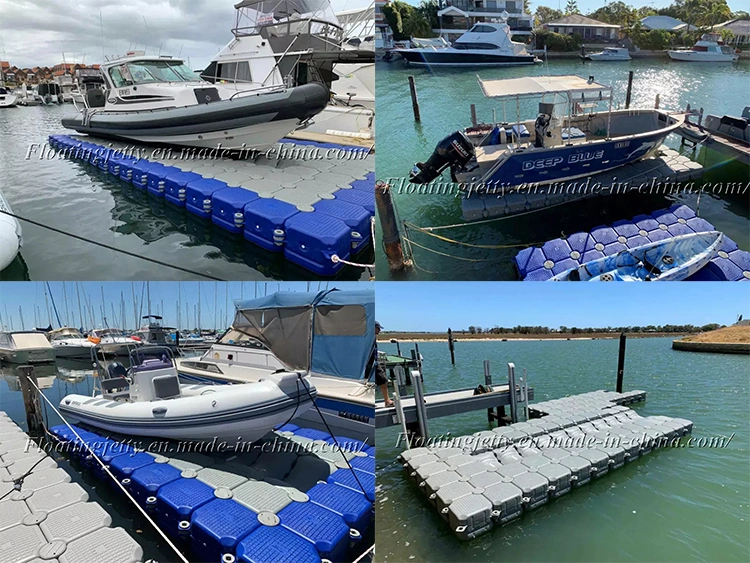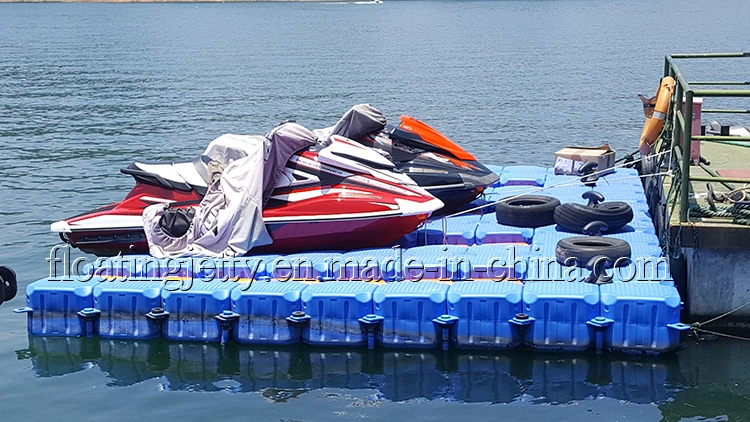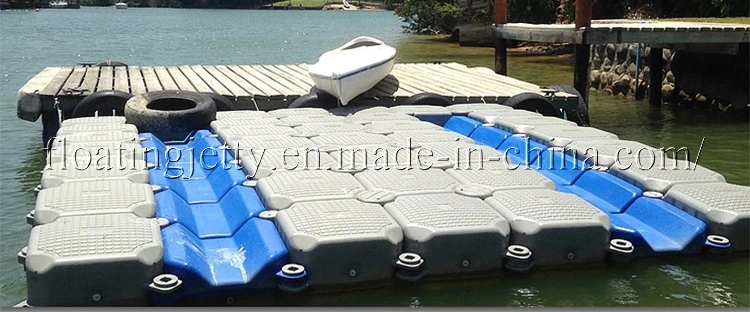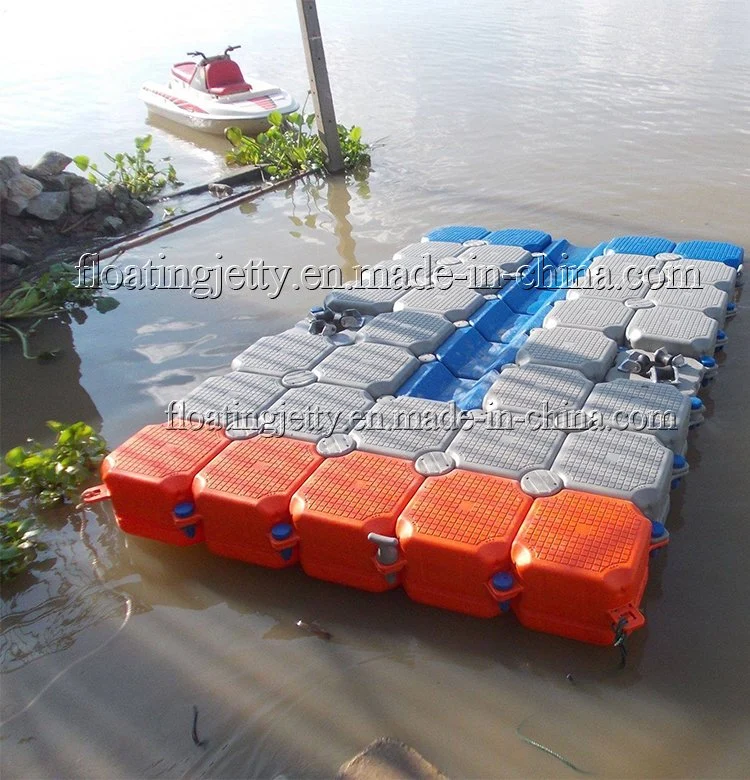 Safe

Anti skid design on its upper surface can ensure safety and stability, and its circular
arc and obtuse angle shaped corners can avoid danger from cement, wood and
steel facilities such as slip, puncture wound by broken sawdust, rusty nails.

Durable

Pontoon is made from High Molecular Weight HDPE, with other additions such as
antistaticadditive, antioxidant, antiUV to resist corrosion, frost, UV rays, oxygenation,
chemical reactions and oil.

Load capacity

350kgs/ Square meters

Maintenance free

Lifespan of pontoon is above 15 years without any maintenance or repair.

Environmentally

Pontoon is 100% recyclable and environmental friendly.

Assemble

Simple, fast in installing, diverse in configuration, the shape can be changed to
meet the requirements.

Fittings

Such as bollard, handrails,crashworthy ball, pile guide etc.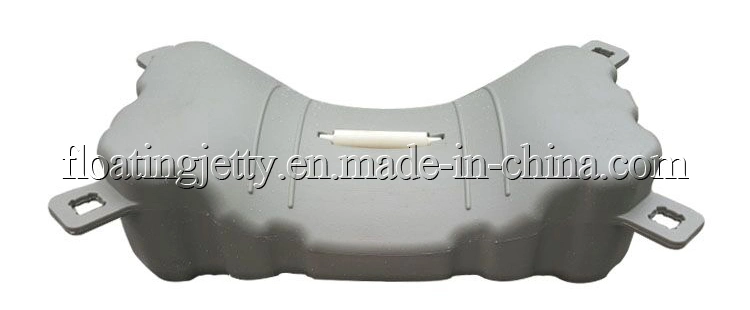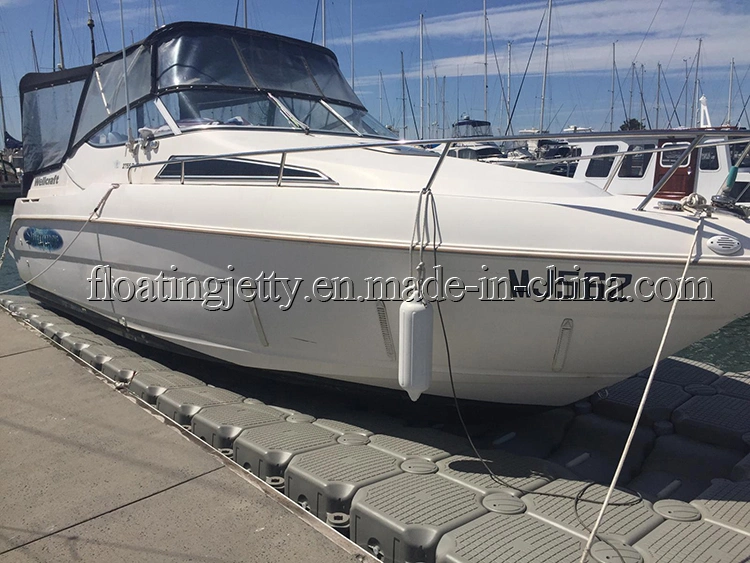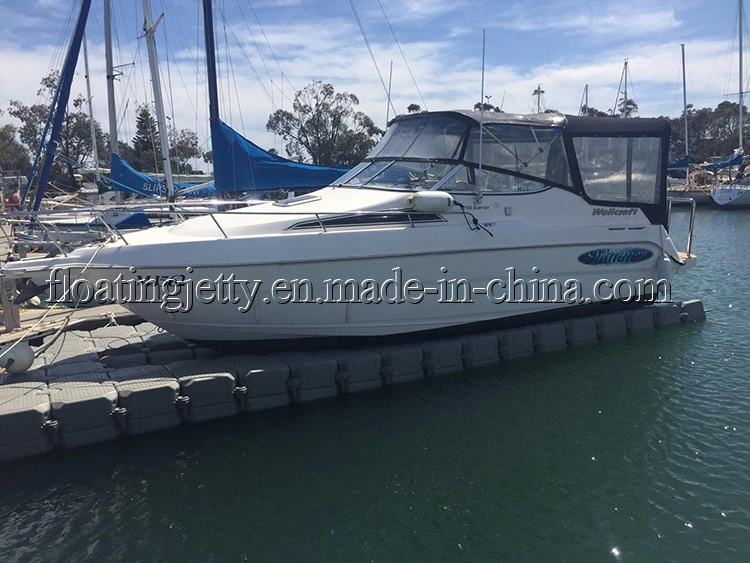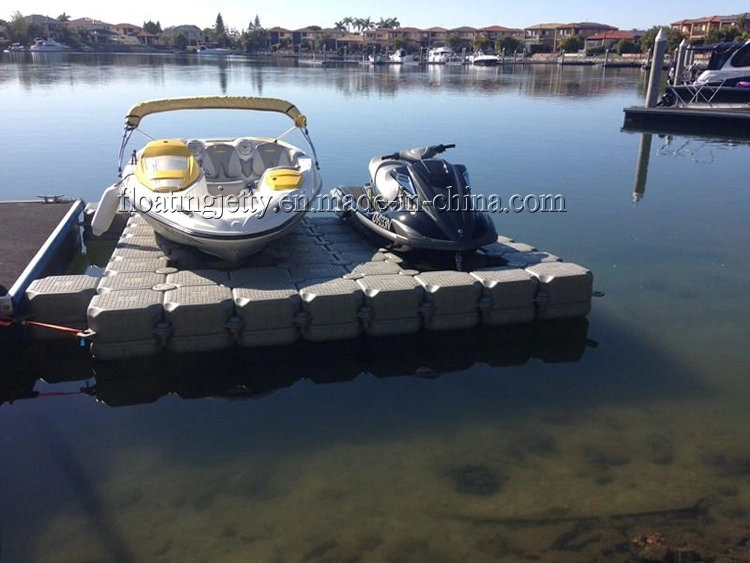 1. Safety:with patterns on the top surface,Modular Float System is free from dangers
caused by slippery surfaces,splinters and rusty nails usually found on wooden
walkways.Also it has no sharp comers and is stable enough to walk on.
2.High Compression: Average compression load is over 1000kg per square meter.
3..Versatility:can be used widely in various fields
4.Economy:free maintenance and low upkeep
5.Convenience /Simplicity of construction: can be easily quickly installed dismantled
6.Durability:resistant to UV rays,frost,seawater,corrosion,chemicals,and oil.
7.Changeability/Resolvability: one connecting pin holds four modules together
permitting the assembly of any size and any configuration on the water the
assemably can be changed to meet the requirements.
8.Strength:Diagonal lugs' tensile strength is over 1950kg approved by the offical
authorities; test speed is 50mm/min.This is the Most Important Item to the quality
because the connecting is the foremost factor to the pontoon's quality.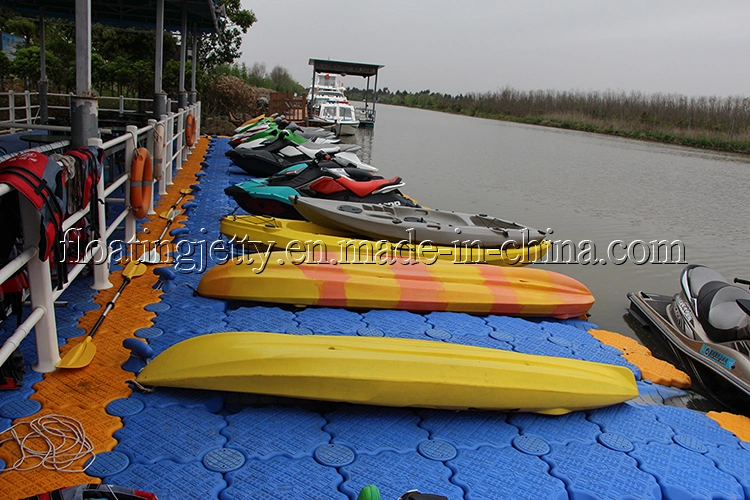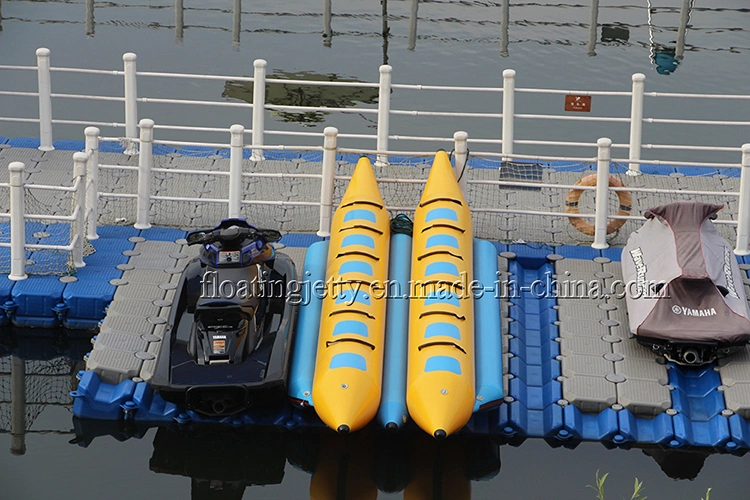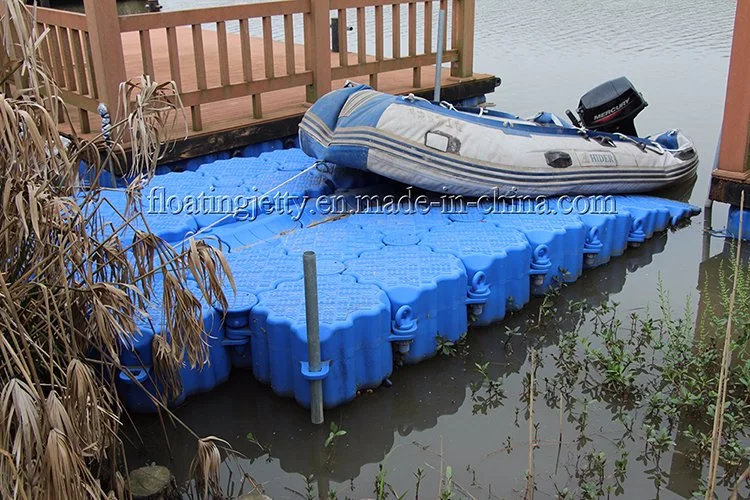 Modular floating jet ski pontoon