SVH3 adopts worm gear and worm structure, which not only guarantees the output torque, but also has a high maintaining torque.

The surface adopts QPQ treatment process, which has good corrosion resistance and can be used in high humidity and high salinity environment.

Slewing drive is a special slewing reduction product derived from the slewing bearing product with high integration, large reduction ratio, simple structure, easy use and maintenance, because the slewing ring is used as the follower and the frame basis, the slewing ring is used The inner and outer rings respectively realize the input and output of driving power, so that the slewing drive can not only realize 360-degree rotation without stopping point, but also can install a driving power source on the basis of the slewing ring frame at the same time, so its transmission efficiency is high and it is a mechanical transmission The new member of the device family. Because it is essentially a reduction gear, it can also be called a rotary reducer, a turntable reducer or a drive turntable.

1, What are the differentiates between Dewin with other supplier?
Profession and reliability.
Our advantages are multiple available technologies, strong quality assurance, and good at project & supply chain management.

2, Is there a cost for Dewin service?
There is no additional cost above the product and tooling price except third party service.

3, Will I be able to visit the supplier myself?
First, all of our supply partner has undergone a series of screening and audit process, we can provide complete audit report to you.
Secondly, if you want to perform your own independent supplier audit procedure, our representatives can accompany and assistant with you to achieve it.

4, How to deal with the quality problem?
A. With our partners we perfom APQP at early stage in each project.
B. Our factory must fully understand the quality concerns from customers and implement product & process quality requirements.
C. Our quality professionals who perfom patrol inspection in our factories.
We perform final inspectors before the goods are packed.
D. We have 3rd party inspectors who perform final audit checks on the packed goods prior to dispatch from China.

5, Can you take responsibility for me?
Of course, I'm happy to help you! But I just take responsitility fo my products.
Please offer a test report.
If it was our fault, absolutely we can make a compensation for you, my friend!

6, Do you like to serve the client only with small order?
We enjoy to grow up together with all our clients whatever big or small.
Your will become bigger and bigger to be with us.
| | | | |
| --- | --- | --- | --- |
| Model | SVH3 | Place of Origin | Changzhou,China |
| Brand | Coresun Drive | Type | Dual Axis |
| IP Class | IP65 | Output Torque | 446N.m |
| Tilting Moment Torque | 1100N.m | Holding Torque | 2000N.m |
| Mounting Bolts | M10 | Output Speed | 1rpm |
| Gear Ratio | 62:1 | Efficiency | 40% |
3" SVH3 Slewing Drive Production Photo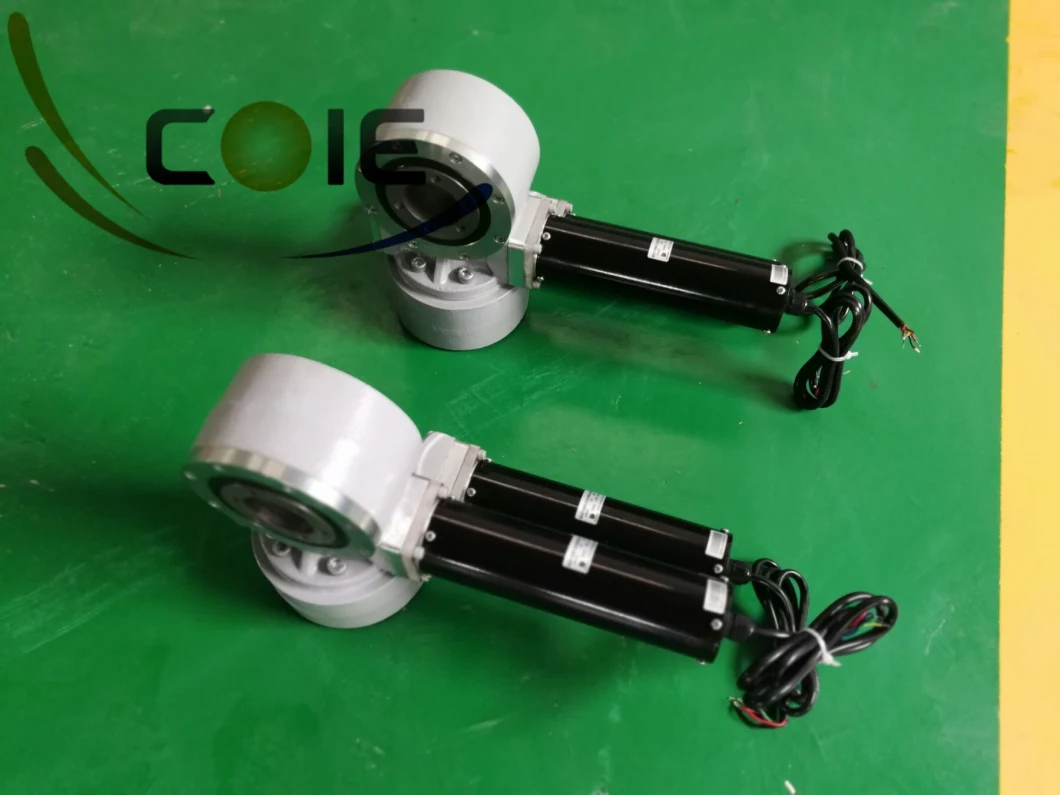 Coresun Drive processes the Slewing Drive Motor metallographic testing to ensure the quality of raw material and follows the standard inspection specification.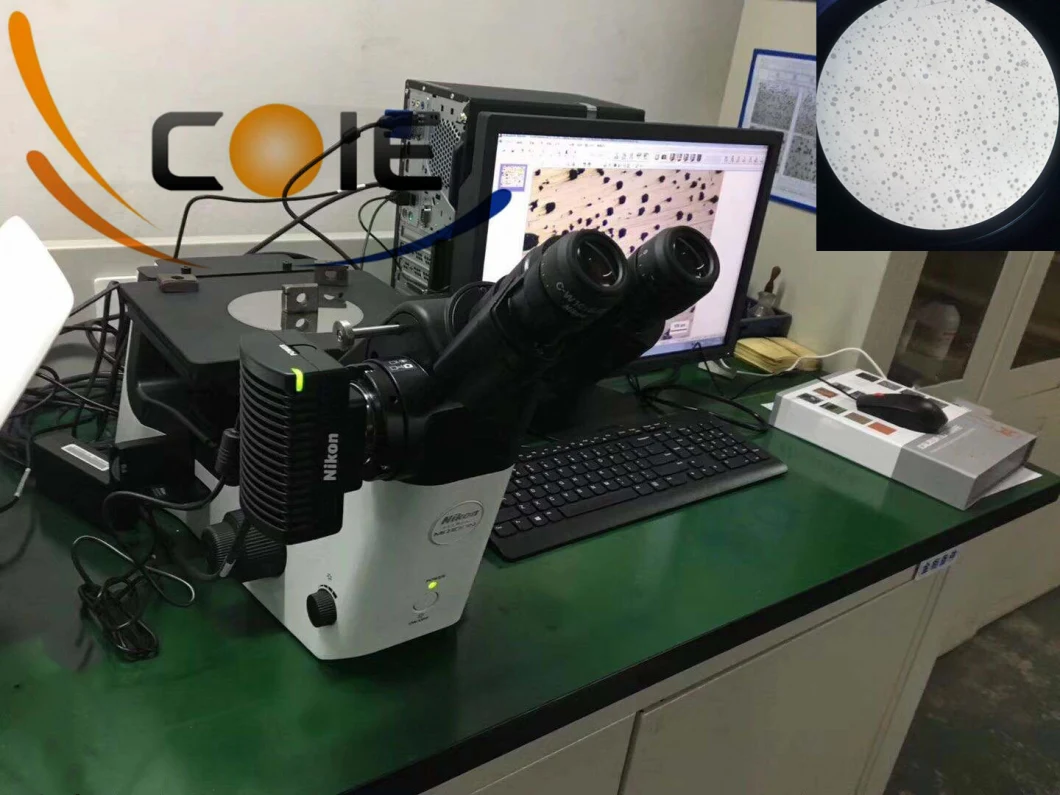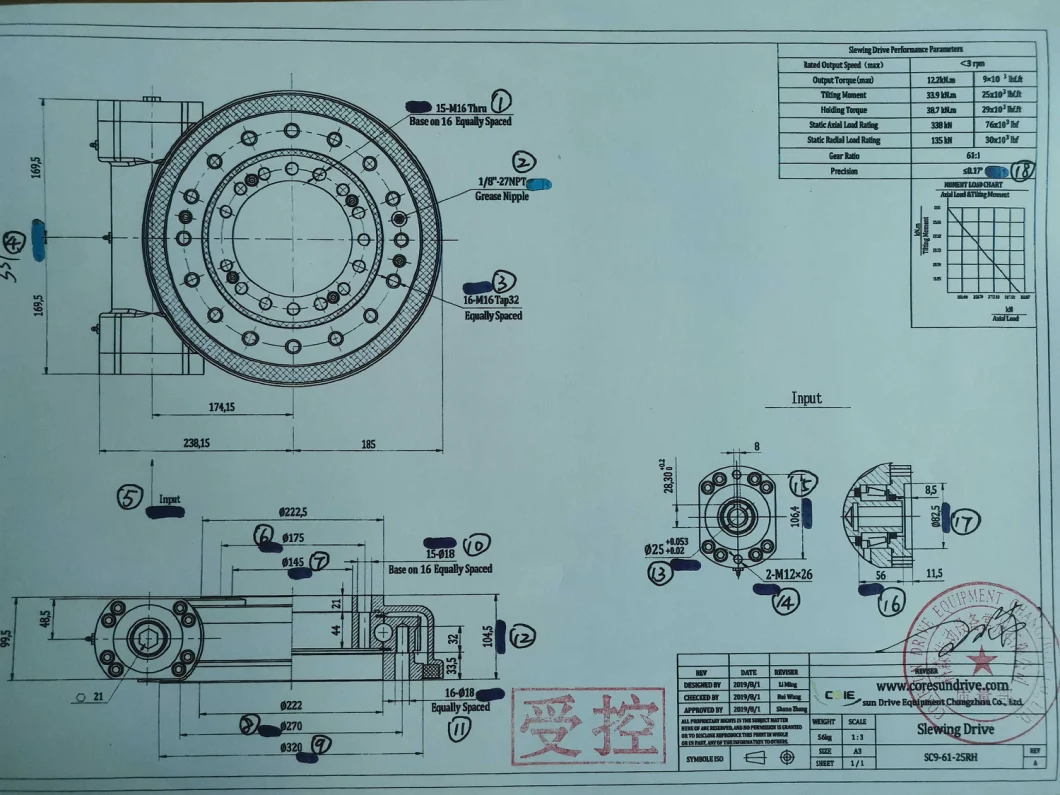 CONTACT US
It is sincerely looking forward to cooperating with you for and providing you the best quality product & service with all of our heart!