Colorful Park Coin Operated Rowing Boat Mini Car Driving Simulator Racing Arcade Game


Brand
: Colorful park
Name
: Outrun
Size
: 2370*1120*2350 mm
Weight
:250kg
Power
:250W
Player
:1
Scenario
: The racing road is over the water, so it seems like you are drving a boat. It must be more funny than the simple arcade racing game, the appearance looks luxury too which can atract many customers to play.
Measurements

2370*1120*2350 mm

(L*W*H)

Weight (KGS)

250KGS

Certificate

CE,SGS,ISET Italy certification

Colors

Red, yellow, blue, green, purple, pink, white,black etc.

Introduction

1.Light (vehicle equipped with LED lamp, high brightness, long life)

2.Music (built-in MP3 music box control, SD card can be inserted, adjust the volume)

3.Timing control (computer version controller, can according to their own need to set the running time)

4.Remote control (car can use the same remote control and stop operation, need to be added)

5.Standard accessories: charger 1, wearing parts (brush, bulb, lamp, fuse)

Advantage

1.Anti-UV

2.Anti-static

3.Security

4.Environmental protection

5.Color is never to fade

Age Range

>5

Capacity

2 adults, 1 children

Apply to

Amusement park, kindergarten, pre-school, residential area, supermarket, restaurant, etc.

Packing

Standard export packing Plastic parts: bubble bag and pp film Iron parts: cotton and pp film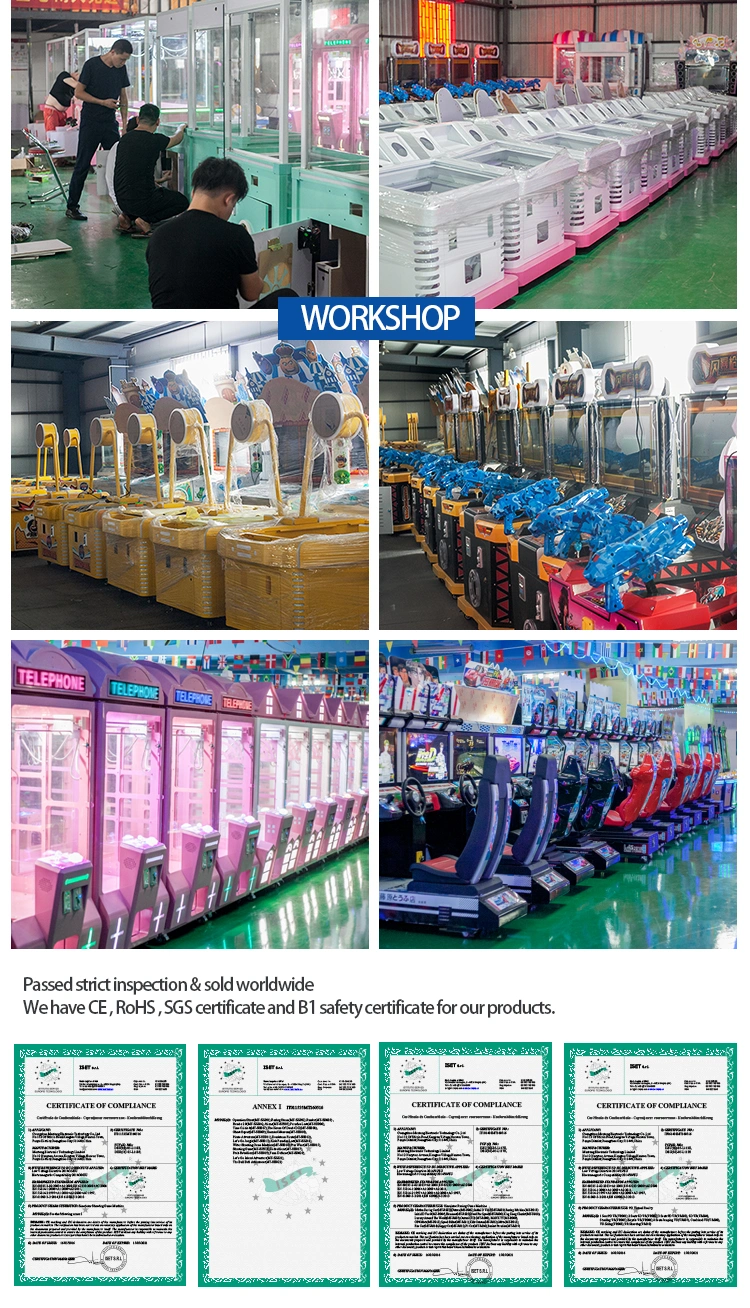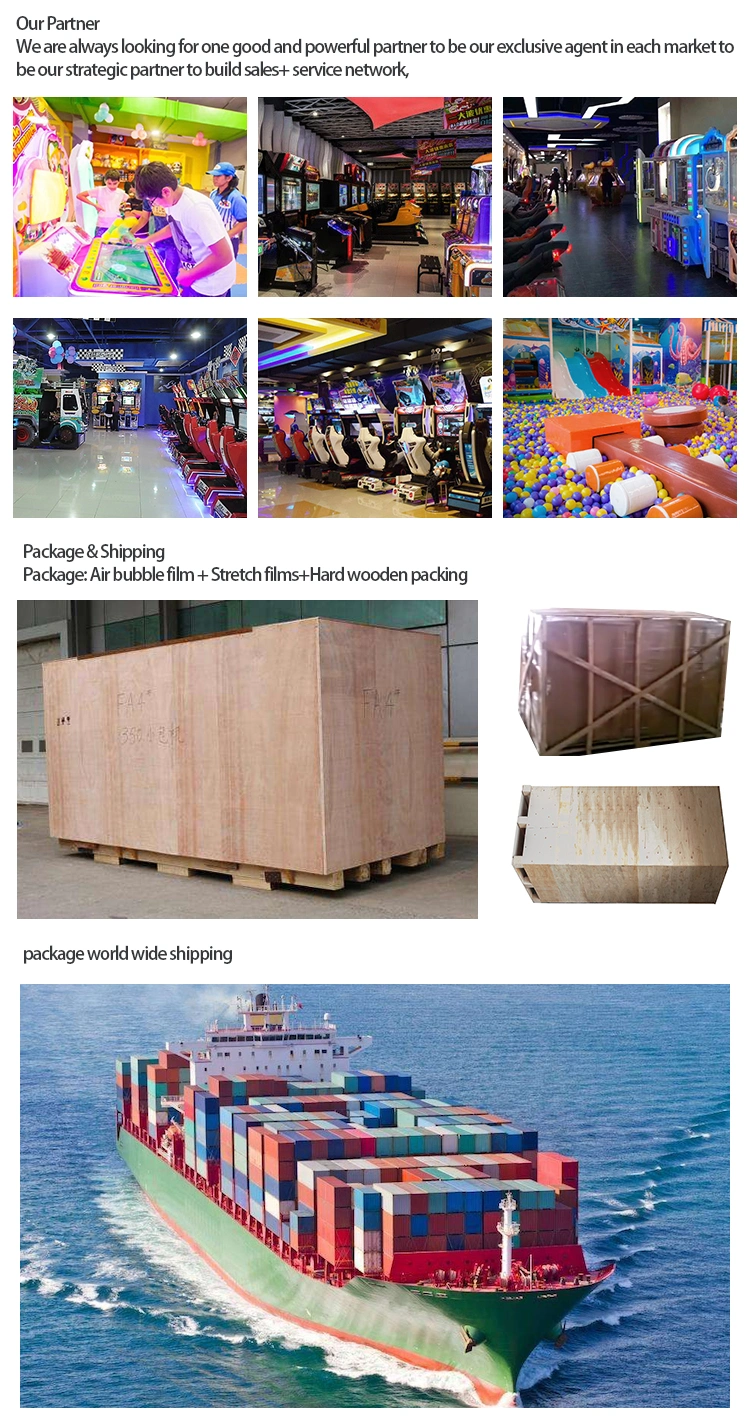 Q&A



Q1: Do need any installation when receive hmacine ?
We assemble all well before delivery, no need any installation, that mean when customer receive the goods, just follow our attached user manual, which plug the power and open all computers, then can play.
Q2 : What's the guarantee?
When problem happen, our service team will help you to check what's the reason exactly step by step, if that's the software problem, we would remote and solve it with customers by Team Viewer, if that's the spare parts problem, we will send the replaceable part to customers by DHL or other fast parcels and teach customers how to replace it.
We're offering 15 months super warranty, please check details below:
1, The warranty period is 12 months,PROMISE.
2, During the warranty period, if parts are damaged and need to be repaired (artificial damages and easy-broken part are not included), customer no need to send back first and wait after repairing, instead, we will send the replaceable part to customer by DHL or other fast parcels, no need to wait and save time,FAST.
3, Both spare parts and parcel freight to customer side are free,BOTH FREE.
4, We provide maintenance for whole life!
Q3 : What's minimum order quantity and how long could ship ?
The minimum order quantity is 1pcs, and as normal, we will finish the goods in 15 days after receiving deposit.
Q4 :About payment
We can provide bank letters of credit, and transactions will be protected by international law.
Q5 : About contract issue
We will send the contract to the customer through Made in China, and then when the customer receives it, confirm and pay the deposit, arrange the production after receiving it, the customer pays the balance when the goods are finished, and then deliver the goods according to the customer's instructions. If the customer finds any problems when receiving the goods, he may file a complaint, compensation or even return dispute with the manufacturer of China.
Q6 : What kind of payment acceptable ?
We accept payments of T/T (bank transfer), credit card, e-checking and L/C.
Q7 : What kind of shipment provided ?
Goods could be ship by sea or by air, and we provide shipment service, CIF(to destination port) and DDP(to door) service.